Petite Collection
Formally known as the Private Collection
Ranging from 6.8 m2 / 73 ft2 to 13.5 m2 / 145 ft2
Overall living spacee
Exclusive Tents, a recognized leader in the glamping industry, has today announced the company's Petite Collection, intended to help hotels, resorts, restaurants, bars, parks, and even homeowners to deal with the need for smaller tents for unique applications, the new designs are evocative, beautiful, and capable of providing all of the features of the larger Exclusive Collection Tents.
"We live in changed times," explained Paul Zway of the company. "restaurants, hotels, resorts, even private homeowners need a way to utilize smaller available spaces and our Petite Collection combines luxury and elegance with glamping designs to create these opportunities.
These tents are also perfect for poolside, private dining, vending, beach, garden, day beds and more.

 50mm (1.96") Enamel Painted Mild Steel Frame and Timber Mounting Brackets Stainless Steel Roof Tensioning System and Eve Ends (Industry standard is 32mm, powder coat finish)
  90%+ Shade Fly, seams stitched with Gore® Tenara® thread (Thread 10 year warranty: UV, sunlight, chemicals, saltwater, extreme weather & acid rain)
  Welded 700 GSM Anti Fungal PVC rain fly
  Unique roof tensioning system
  550GSM Blockout Ripstop Standard Canvas Body with these properties: waterproof, uv protection & anti microbial
  Graphite PVC coated window and door screens.
  Clear PVC window overlays
  Zip up inner and outer window storm flaps
  Zip up entrance door
  Replaceable durable YKK Zips
  Body poles
  Heavy duty railing system (for securing walls to the platform)
  Installation hardware
Available Upgrades

  50 mm (1.96") diameter steel framing

  304 grade stainless steel frame
  316 marine grade stainless steel frame
  Blockout canvas (prevents silhouetting)
  Fire Retardant canvas body, rain fly and shade fly
   Insulated canvas
   Polycanvas Inner ceiling liner and curtains
   Ceiling fan / light mounts
   Canvas room divider with zip up door
  Aluminum framed double glazed doors and windows
  Stove jack for a wood burning stove
   Timber vertical legs
   Timber horizontal beams
   High wind speed upgrade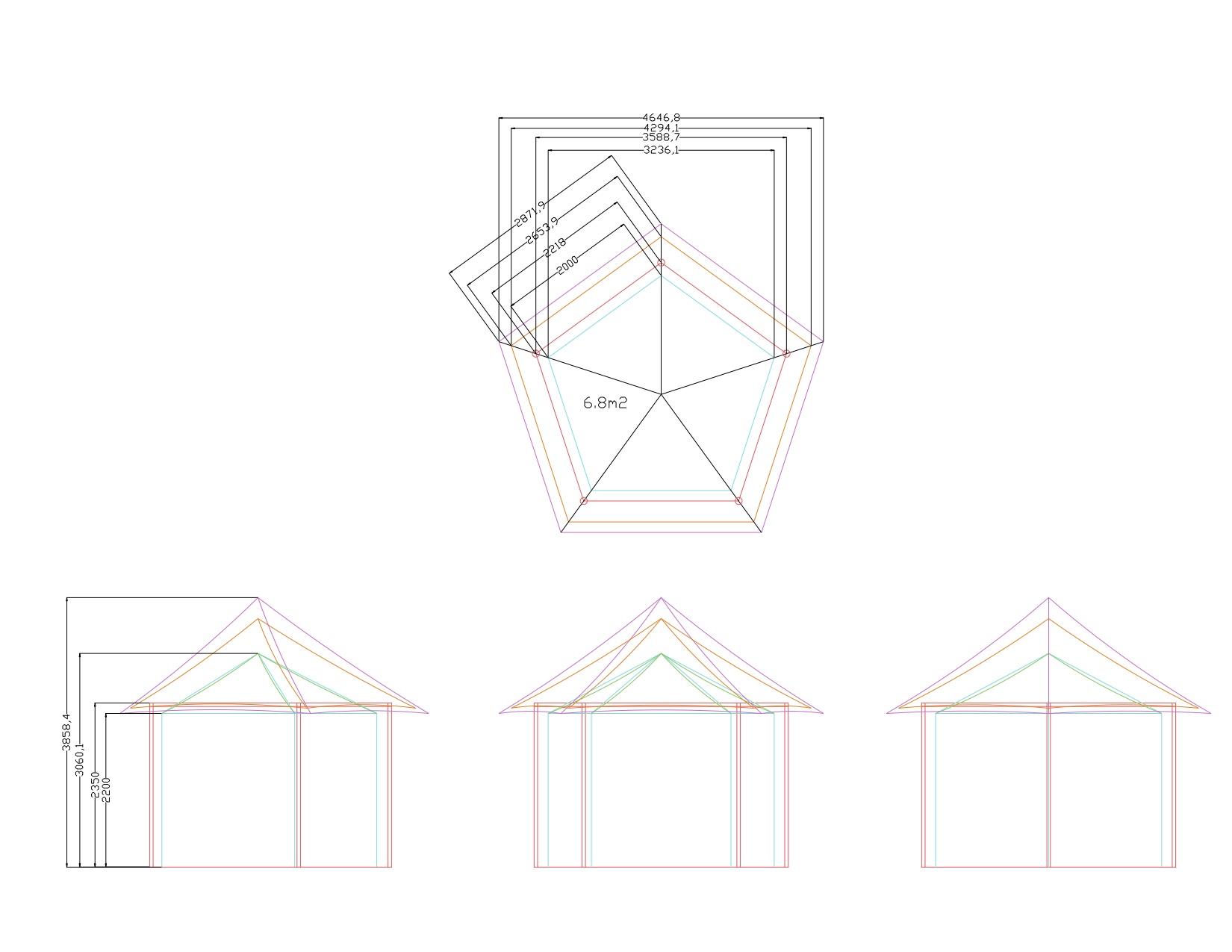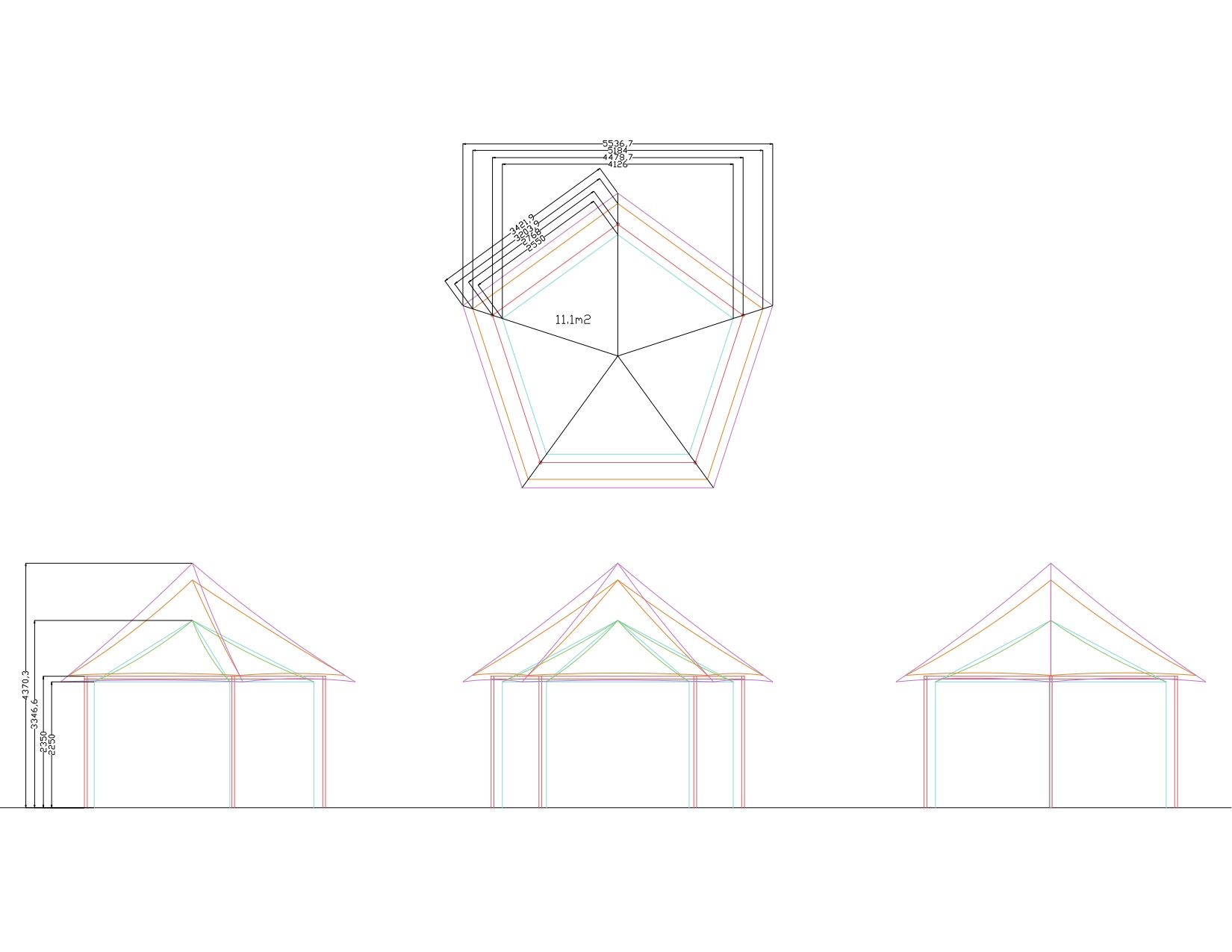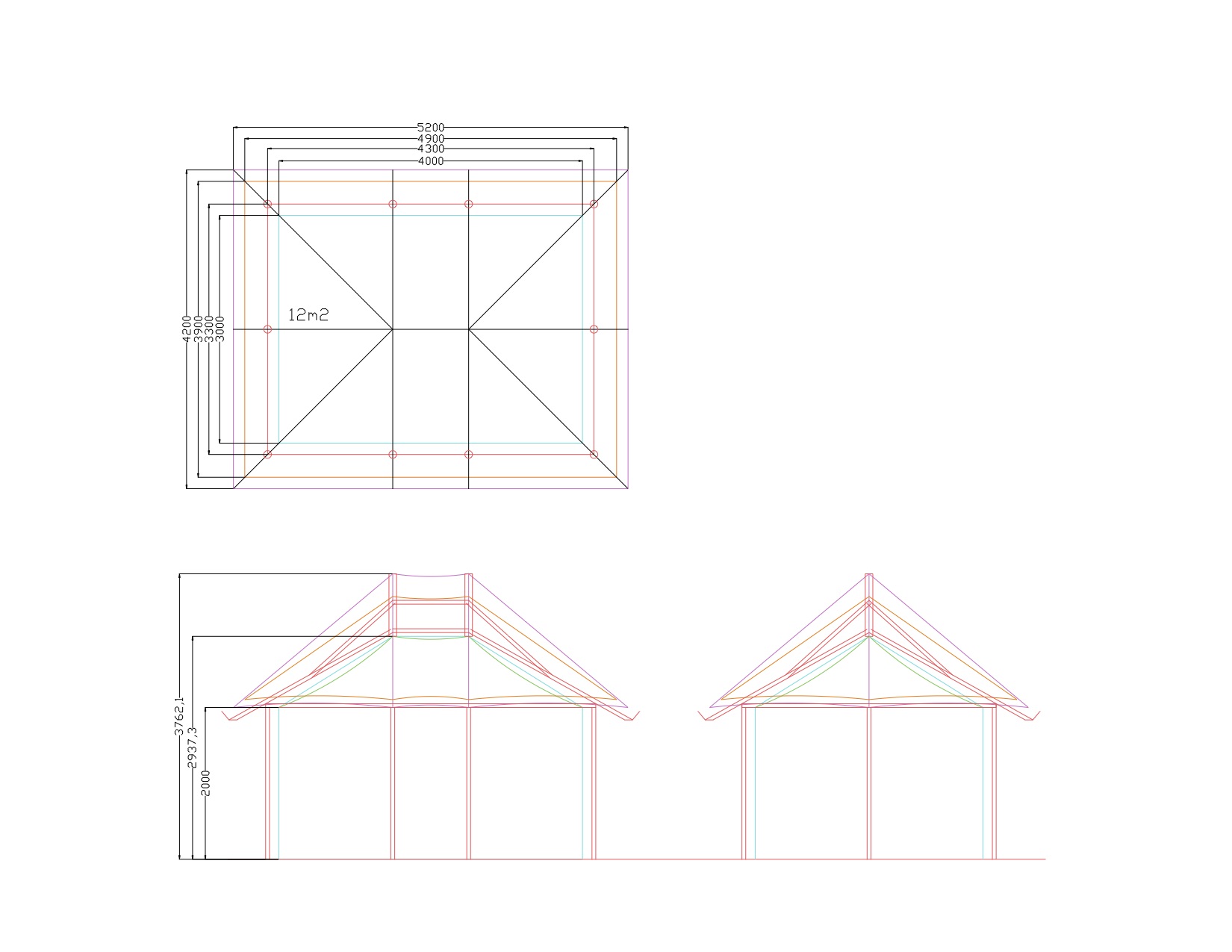 13.2 m2 (123 ft2) Bachuma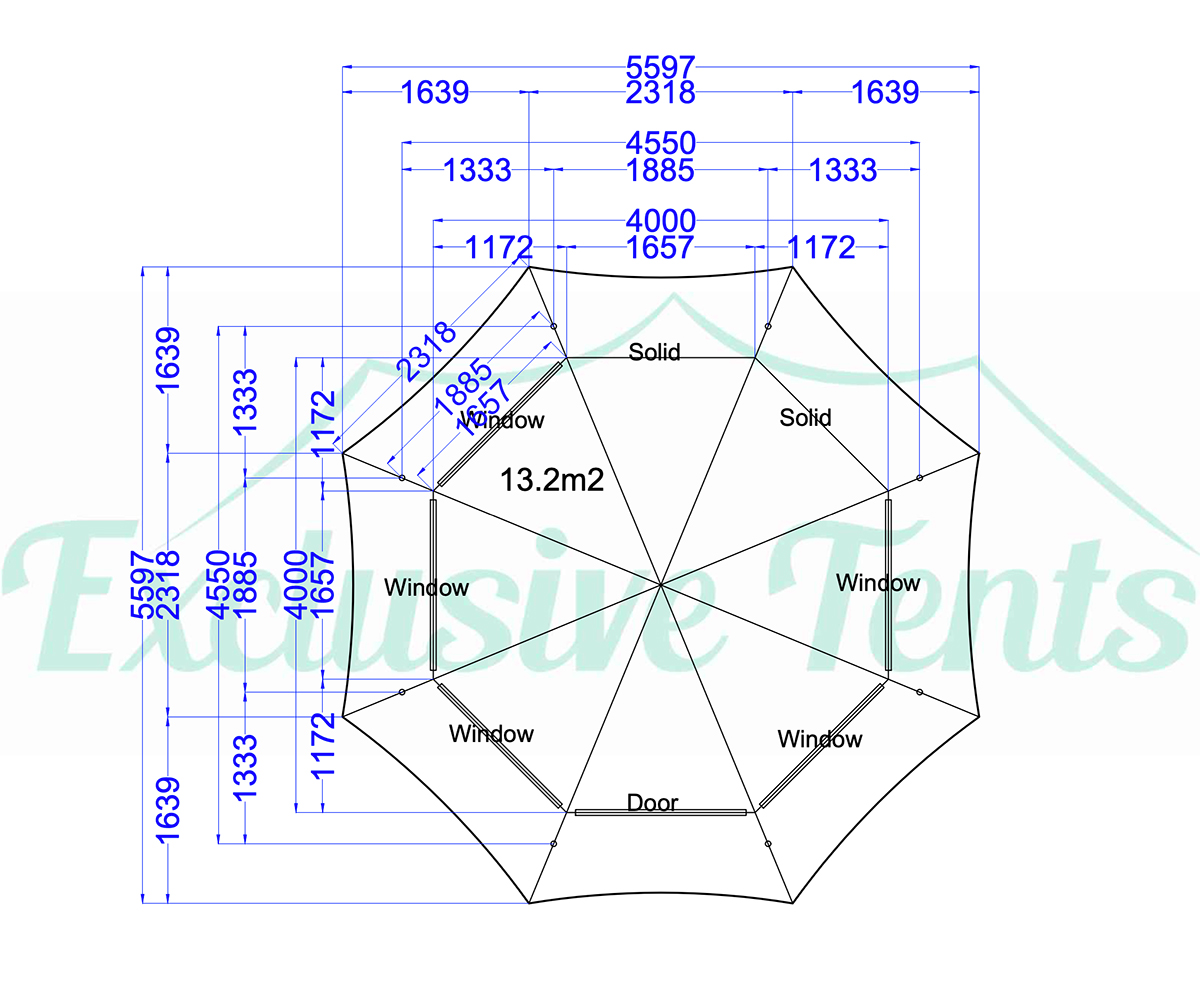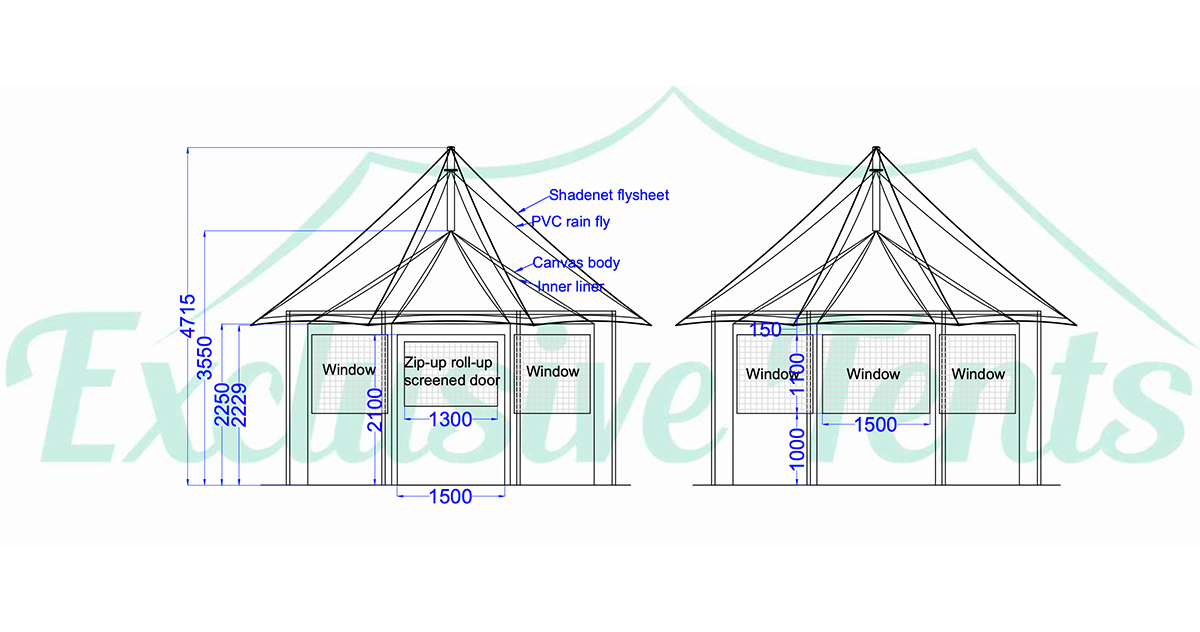 Where can you put the tents?
We can customize the tents to handle any environment