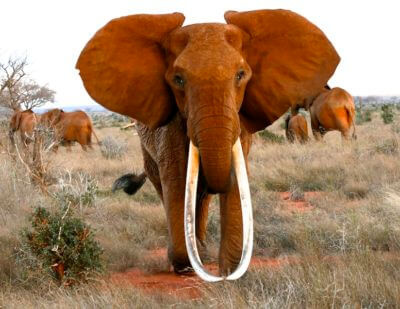 Estimated Age: 45 to 50 years old
Status: Alive
Herd: Matriarch of a herd formerly of 15 elephants, now 7 members. Has a sub-adult calf.
Special Features: Has clean ears with no notches or tears. Has a full patch of tail hair on the inner side of the tip of her tail and only a few hairs left on the outer side.
Temperament: Very protective of her cow-calf group. Dislikes being approached.
Name Origin: Named after the Dida Harea region of Tsavo East where she was first seen.
Source: https://elephantconservation.org/fundraising/donate/sponsor2/