BIOGRAPHY FEATURE: A journey through tents
Volumes could be written about the man who founded Exclusive Tents, as editor Hamish Kilburn comes to discover when understanding Paul Zway's journey through tents…
Paul Zway, the founder of Exclusive Tents, grew up surrounded by nature, and his passion for all things wild and free was as much a part of him as the blood in his veins.
As a schoolboy in South Africa, his bedroom was a self-styled zoo and sanctuary for all manner of animals. The extensive list includes snakes, such as the extremely venomous green and black mambas, squirrels, bush babies, a spotted eagle owl, a bullfrog, a monitor lizard and a sun gazer lizard, a jackal, a bat eared fox and hedgehogs. These features of the young Zway's bedroom were a reflection of his informative years spent in the outdoors camping and catching snakes whilst developing a love of wildlife and a deep appreciation for being surrounded by nature. Something that would shape his life to come.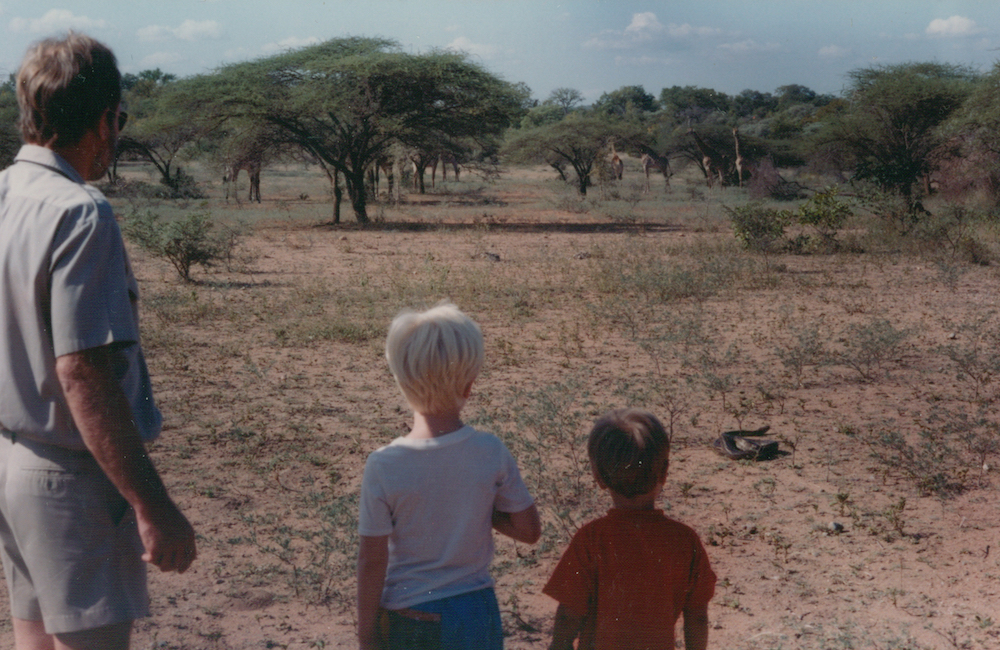 Game ranger
School was never as exciting as the great outdoors, and a career as the youngest ever professional game ranger in the famed Kruger National Park in South Africa soon followed. It was a natural evolution for him as the wildlife in which he immersed himself, spending seventeen years working as a game ranger and specialising in anti-poaching. Zway enjoyed the opportunity to flourish within his preferred environment which also presented the chance to discover the various types of accommodation that can be found experienced in the African Savannah.
"The immense protected reserve was where his affinity with tents was born and nurtured.
He was first stationed at a remote wattle-and-daub thatched hut that was built in 1935. Located close to the Mozambique border in the northern Kruger Park, Zway spent two years living in the hut and using a tent as his office. The immense protected reserve was where his affinity with tents was born and nurtured, as were his sons. It is therefore not a surprise that they have followed in his footsteps and share his passion for nature, tents and the great outdoors.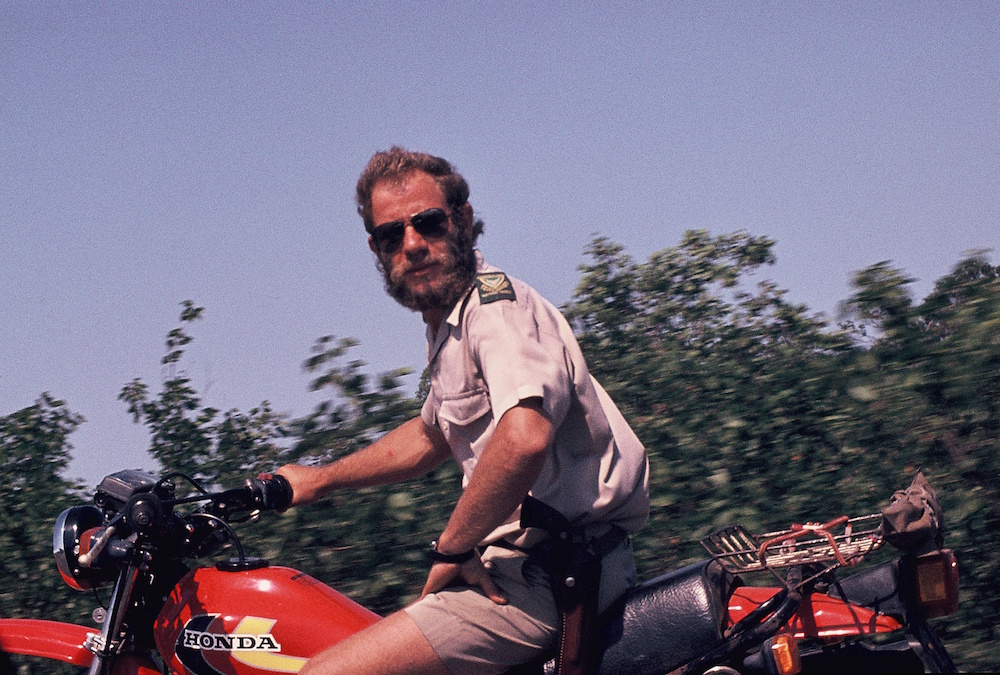 Anti-poaching specialist
In the late '70s and early '80s, rhino and elephant poaching became an organised affair and a serious problem. During this period, Zway specialised in anti-poaching and under-cover operations which led him to spend many extended periods of time camping in the bush looking for poachers or lying in wait to ambush them. These clandestine operations had a definite impact upon the poaching activities plaguing the area. With the operations occasionally leading him into direct conflict with the poachers, Zway became well known to this criminal element. If he had not had a family to care for, he would probably still be fighting the fight, however when threats were made against his sons, he chose to move his family abroad. They found themselves in Arizona in the United States and Zway, for the first time, found himself somewhat of his depth.
Luxury tents
Zway was, and still is, an avid explorer and adventurer. More comfortable in remote and wildly beautiful places in foreign countries, where he could immerse himself in different cultures and find ways of communicating and interacting. Thus, finding himself in America was a shock to the system and he had a difficult time adapting to driving a taxi and working in convenience stores to pay the rent. Never idle, he was, at the same time, setting up his first business venture importing BBQ tools and unusual outdoor gear from South Africa.
In 2004, he was contacted by the elderly owner of a tent factory in South Africa who came to visit him and his sons in Arizona and after a few nights around the fire the decision was made to try and bring the luxury tent concept into the USA. In the latter part of his career he had discovered the use of basic luxury tents for tourists in the private game reserves on the western boundary of the Kruger National Park. This was, effectively, the origin of Today's Glamping (a contraction of 'Glamorous camping').
"Spurred on by the possibilities, very little in the bank, and his eldest son Zane helping him every afternoon after school, Zway launched Exclusive Tents."
This suited Zway perfectly as most weekends he would be out in his jeep with his sons and his dog, "Puppy", four-wheeling in his Jeep, and camping way out in the Sonoran Desert exploring new trails and old mining ghost towns in the mountains.
Zway already had a great deal of experience in camping. During his youth and game ranger days, the campsites made use of the typical frameless green cotton canvas and windowless tents. Hot, and quick to get smelly, they also leaked if you touched the inside of the canvas during rain showers: A far cry from the tents Paul would introduce to the World as the icons of luxury safari experience.
Spurred on by the possibilities, very little in the bank, and his eldest son Zane helping him every afternoon after school, Zway launched Exclusive Tents. There was only one tent design at the time, the ever-popular Serengeti Tent. With this, so began his journey with luxury tents that would see him revolutionise the entire industry.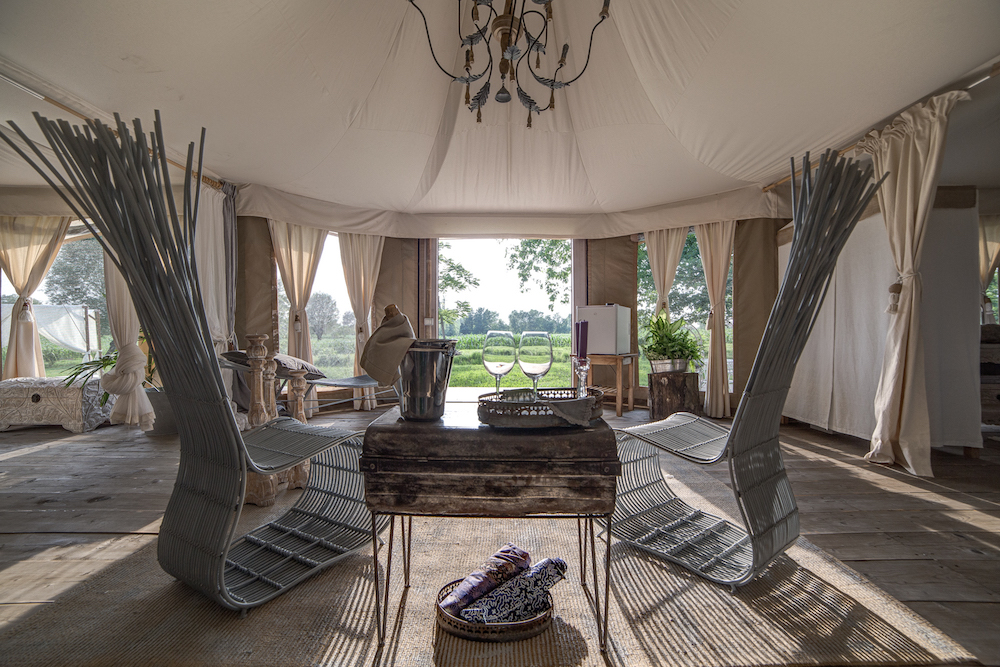 Innovation. Detail. Vision. Mission. Passion
Exclusive Tents' innovative approach saw them creating new designs and bigger tents, perfecting the use of the very best fabrics and materials. Every element of a tent was assessed and traditional solutions innovated upon using insulation, steel and wood elements to create elegant and seductive tents. These new tents were safer in strong winds and extreme climates, while maintaining their essential ability to blend into nature and add to the surrounding aesthetic.
As a tribute, and now a tradition, Zway has named most of the tent designs after some of Southern Africa's most legendary elephants, both past and present.
From those early beginnings, Exclusive Tents has evolved. With business partner Johan, Exclusive Tents' Master Canvas Crafter, and his family doing the manufacturing in South Africa while Paul's family handle the branding, marketing and sales, Exclusive Tents soon became the "go-to" company for luxury & bespoke tent designs. A unique two-family business with an emphasis in crafting the best tents. Without 'suits', conveyer belts and corporate bureaucracy, it is their personable and friendly approach that opens many doors and has Exclusive Tents speaking to some serious names in hospitality and amongst royalty.
Passionate about bringing conservation services to bear and integrating wildlife conservation and ecotourism with rural development where at all possible, Exclusive Tents offer solutions that bridge the gap between the wild and the luxurious.
Interestingly, Exclusive Tents also offer containerised sanitation, desalination, hybrid power and water purification solutions to minimise the impact on the environment. Factors that make them a family for the increasingly eco-conscious hospitality sector. From the start, Paul and his team have worked hard to make sure they combine quality, aesthetics, elegance and longevity with the best customer service possible: Their approach to this has been completely in character with his life-long quest to safeguard the best that nature offers us.
Zway and his wife, Angelika, have been immersed in the jungle of Belize living permanently in their own 'Exclusive' tents for the past seven years. Completely in character for a man who has never learnt how to cautiously dip his toe into anything, this invaluable time and experience contributes to their understanding of both their products and what is required of them by their owners and occupiers. The last twenty-four months bear the fruit of this experience, with a complete overhaul of the entire range of luxury tents, applying a variety of innovations to ensure their continued presence as the market leaders in Luxury Tents.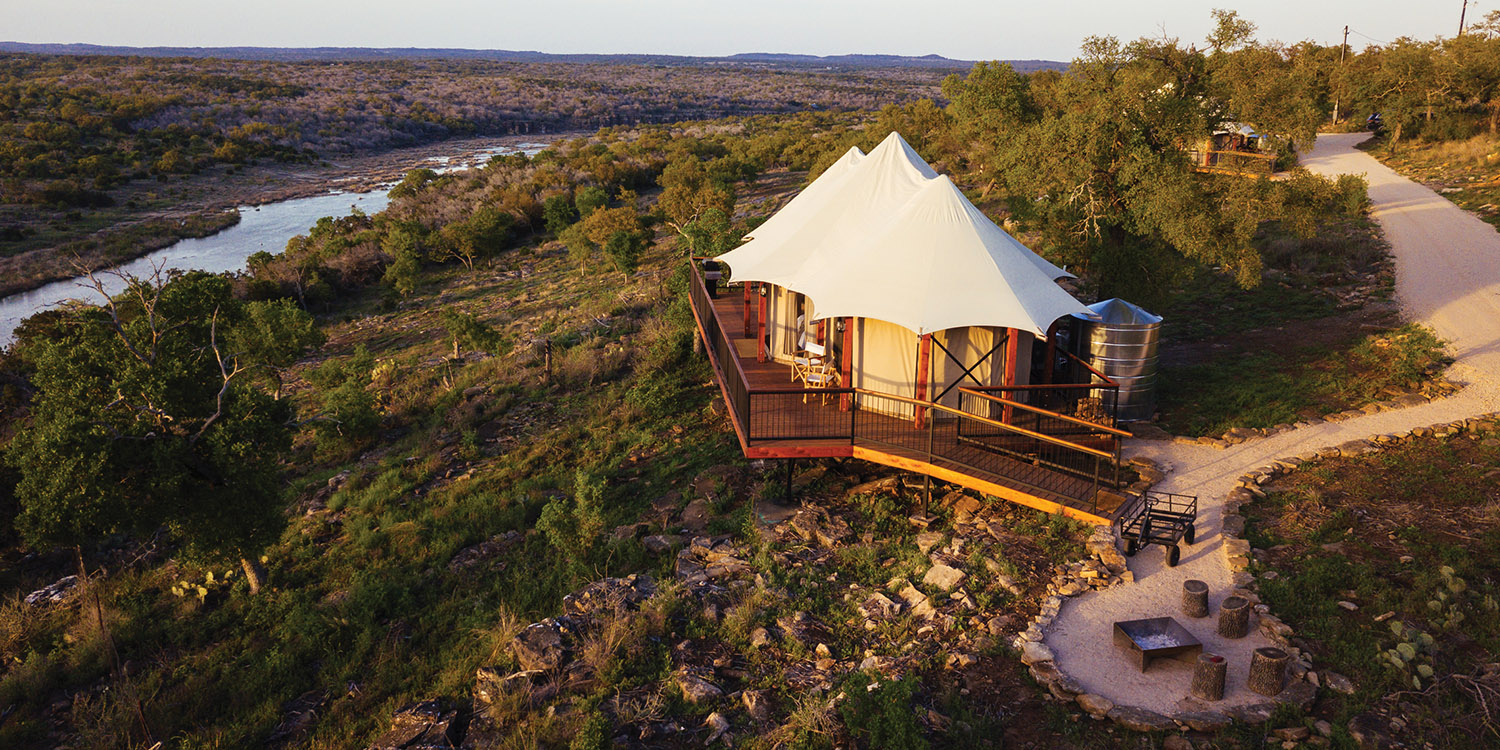 A critical element
The critical element Zway has found for their own home is perfecting the marriage between living space and the surrounding jungle environment. In This way nature becomes an integral part of his and Angelika's everyday life.
Johan and his wife Susan, equally great nature lovers, are also about to commence life as "Tent Dwellers" and are constructing their own new tent home in a beautiful and remote stretch of the African wilderness.
With both partners of Exclusive Tents living permanently in their own creations, it is living proof of the viability, versatility, and charm of living in thoughtfully designed and lovingly crafted luxury tents.
As undertaken in their own homes, Exclusive Tents team work with clients to achieve the most from choosing tents. There a numerous advantages to a life under canvas, whether in a  personal or commercial context: The 'footprint' upon the environment is significantly reduced with no need for heavy infrastructure, land grading, heavy foundations, etc.; A site can very quickly be returned to its natural state when it is time to move on; Both powerful reasons to adopt a luxury existence under canvas, especially in beautiful, sensitive, or fragile environments such as National Parks or Areas of Outstanding Natural Beauty. Zway and his team are always pleased to help others explore the wildest ideas, for example the floating tents at four Rivers Floating Lodge.
Exclusive Tents has built a reputation of offering quality tented solutions that has resulted in many loyal customer relationships. "It is with much delight that I write to recommend the services (both supply and install) of Exclusive Tents and in particular, Paul Zway," explained Robert A. Virgin from Limited Edition Hotels and Resorts. "We have worked with Exclusive Tents for the past 10 years, during which time they have been involved in the supply and installation of 10 tents over three separate projects on our Kasbah Tamadot property in Morocco."
Zway believes that the Glamping sector will be one of the first hospitality sectors to recover from the impact of Covid 19 as people will want to reconnect and ground themselves in nature. The attributes of luxury tent lodges – their spaciousness & the space separating them – are ideally suited to these times. Furthermore, many people will not be traveling abroad for unique experiential vacations but finding these experiences closer to home.
As such, we may be at the forefront of a new chapter of hospitality, where the 'Tent Dweller' is king!